Covering Watford, Rickmansworth, Croxley Green, Northwood, Ruislip, Beaconsfield, Amersham, Bovingdon, Hemel Hempstead and all of the surrounding areas. We are a long established, local, second generation family business specialising in gas appliance installation, breakdown and servicing.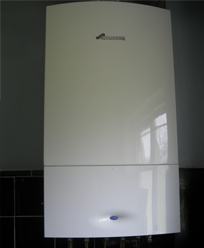 With many years of experience we are very familiar with all types of gas appliances from the very old to the more modern high efficiency condensing boilers. Not only do we specialise in all types of domestic gas boilers (see list of manufacturers below) but we also look after many customers with warm air too, such as Johnson and Starley.
So if you are just after some friendly advice or if you would like to arrange an appointment with one of our qualified engineers then you can either email us, fill out our Contact Form or you can contact us directly from the telephone numbers provided.
What is a Boiler Service
A gas boiler service is an annual service to your boiler, which is carried out by a qualified gas safe registered engineer. A check is made of its efficiency and safety, and with the owners permission, any appropriate repairs are made to make sure it is running safely and cost-effectively. We recommend you arrange a service every year. A comprehensive boiler service involves dismantling the appliance, cleaning and checking components associated with its safe operation.
Why should I arrange a Boiler Service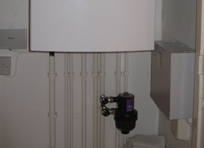 You may have heard stories in the news about the tragic consequences of poorly fitted and maintained boilers. Carbon monoxide leaks in the home can be fatal, especially to children and older people, and so it is vital that a central heating service is carried out annually. Also, an inefficient boiler is more expensive to run, so you could be paying more money for less heat!
Useful Link…
HSE Carbon Monoxide Awareness